Call for Papers - 2017 Conference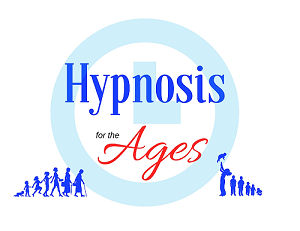 68th Annual Workshops & Scientific Program

Hypnosis for the Ages

October 25-29, 2017

Holiday Inn Chicago Mart Plaza River North & The Chicago School for Professional Psychology, Chicago, IL
The Call for Papers is now closed but Posters will be accepted on a rolling basis.

See below for info on how to submit a poster.
Clinical hypnosis has relevance for each stage in the human life cycle. The "Hypnosis for the Ages" conference will feature keynotes, symposia, and workshops on Pediatric and Adolescent Applications of Hypnosis, Current Approaches to Hypnosis in Geriatrics and End of Life Care, and Highlights in the History of Hypnosis. The meeting will also include scientific presentations on the Evidence-Base of Medical Hypnosis.
We are excited about our 2017 conference format and our venue, The Chicago School for Professional Psychology. We plan to explore some new and varied topics from the leading minds of hypnosis, while providing attendees with an opportunity to earn CE/CME credits, network with colleagues and engage in vibrant debate on the leading issues of the day.
Please review this page in its entirety before submitting a proposal. Thank you.
Call for Posters Preparing Your Proposal for Submission How to Submit a Poster Invitation for Call for Papers (Video)
Call for Posters
The 68th Scientific Program will run throughout the conference with keynotes on October 25 to October 29, and panels and presentations from Friday, October 28 through Sunday, October 29.
The Poster Session takes place prior to the Annual Awards Banquet on Saturday, October 28. Refer to our conference program for more details. Poster presenters must register for the conference.
We invite researchers and clinicians to submit posters addressing empirical issues in the science of hypnosis and related topics, including suggestibility, placebo effects, and contemplative practice. The SCEH meeting provides a unique venue for presenting and integrating rigorous data-based findings in an atmosphere conducive to constructive criticism and debate.
Poster presentations allow authors to concisely present a case report or data that can be easily grasped in this format. Poster presentations often permit more discussion between presenters and attendees and may be especially advantageous for students, clinicians, and new investigators. Authors will be expected to stand by their poster and be prepared to answer questions about its content during the poster session. The submission should clearly specify that the submission is for a poster presentation.
Presenting a poster at the SCEH Scientific Session is an excellent opportunity to present fully completed research studies or clinical case studies, pilot studies as well as preliminary research. It affords presenter the opportunity to gain valuable feedback from leading clinicians and researchers in the hypnosis field, both in group and one on one discussions. It also gives presenters experience in the poster format and a forum to expand their professional relationships.
Pre-submission inquiries can be sent to the Scientific Program Chairs:
Zoltan Kekecs, PhD
Email: kekecs.zoltan@gmail.com
Shelagh Freedman, PhD candidate
Email: shelaghfreedman@gmail.com


Preparing Your Poster Proposal for Submission

We suggest using Firefox, Chrome or Safari browsers for completing forms on our website. Other browsers are not supported by our system.
We suggest creating and saving the content of your proposal in a simple text format, then cutting and pasting it into the form. This will save you time should you you lose your Internet connection while working on your submission, or should your form submission fail for some reason. Please note that many form submission problems can be addressed by clearing your browser's cache.
Due to formatting limitations, SCEH Forms are restricted to plain text, and therefore will not accept bold, italics, or other special formatting. Please create your proposal with this in mind.
For uploading documents, our system uses Adobe Flash, so be sure your Adobe Flash is up to date. Details: https://get.adobe.com/flashplayer


How to Submit a Poster

Please complete our online form to submit your proposal.



Invitation for Call for Papers (Video)
View a video invitation from Donald Moss, PhD, 2017 Conference Chair and President Elect.